The building
The recently renovated three-storey farmhouse is suitable for short and medium term stays. It consists of a living-room, a bedroom and five apartments built with high energy saving natural materials, in harmony with the rural tradition.
The quality is high and it is elegantly furnished. All the ceilings are made of wooden beams and perfectly restored tiles, and the floors, made of oak planks, give the structure its distinctive style.
The lounge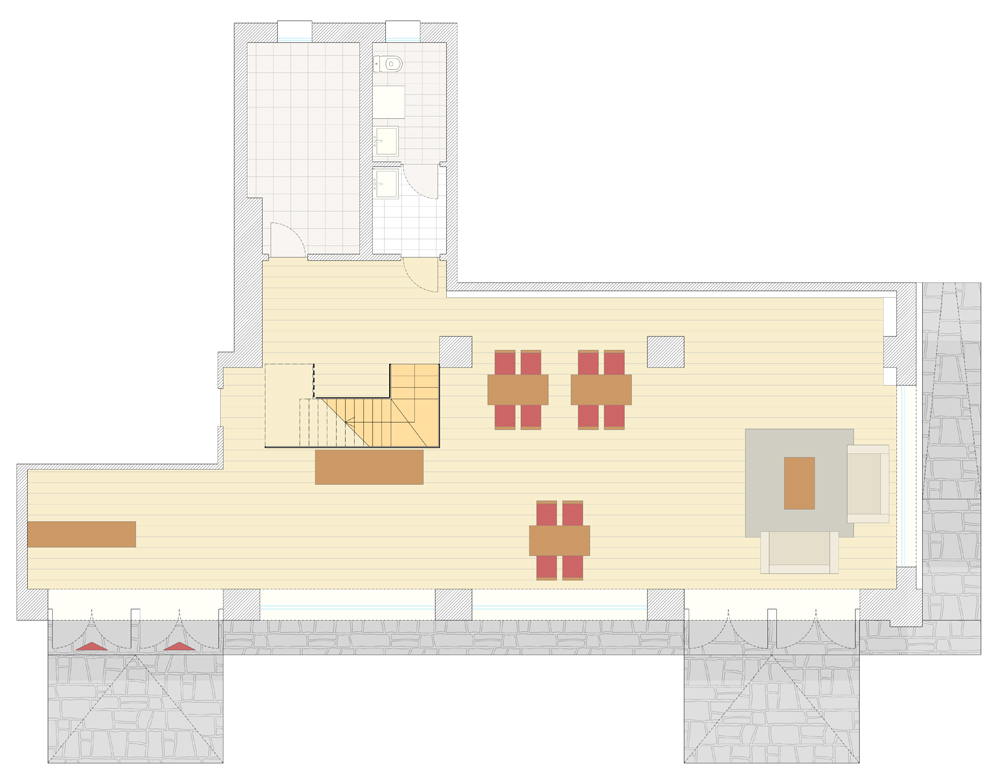 The lounge, big and cosy, overlooks the garden through the large windows.
The living room has a sitting area with satellite television, air conditioning and bar; it also has high speed wireless internet access throughout the building for guests with their own computer or smart phone.